This year at Cabramatta Anglican, we're celebrating Christmas in two ways: our annual community carols event, and our Christmas service. Despite the challenges of COVID-19, we're committed to opening up our hall to celebrate Christmas with you and your family in a festive and safe fashion.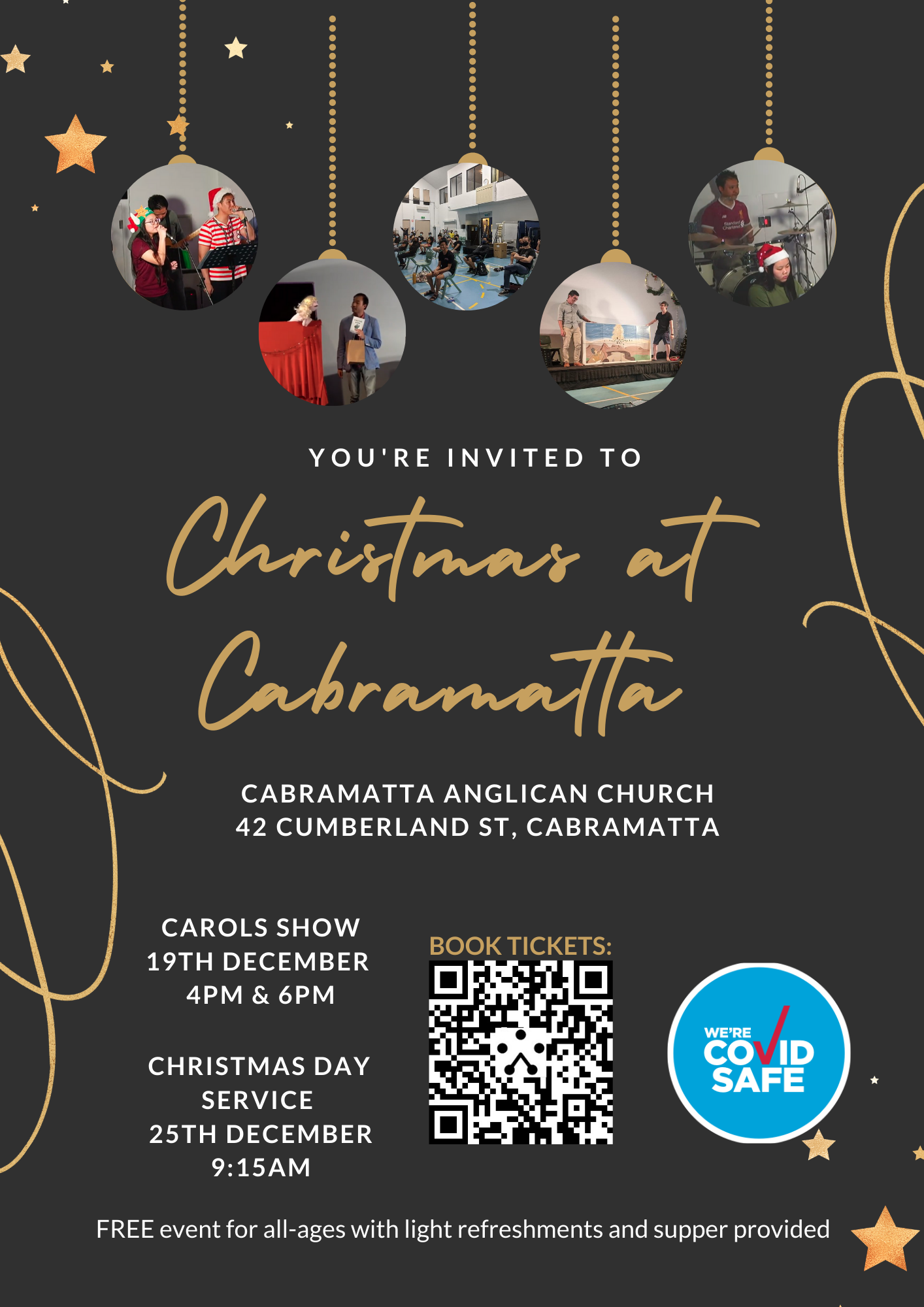 Christmas Carols Show
Celebrate the birth of Jesus Christ with us! Relive the story of Christmas with carols, fun, and action. This is a FREE event and is suitable for all ages. Bookings are essential to manage COVID-safe capacity.
When: Sunday, 19 December 2021 in two sessions, 4-5 pm or 6-7 pm.
Where: Cabramatta Anglican Church, 42 Cumberland St, Cabramatta, New South Wales 2166
Christmas Day Service
When: Friday, 25 December 2020, 9:15am-10:30am
Where: Cabramatta Anglican Church, 42 Cumberland St, Cabramatta, New South Wales 2166